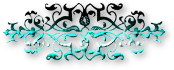 N A M E:


Xerenity



N I C K N A M E:


"X" || Xeren (by Cyrus)



G E N D E R:


Female



A G E:


3 Years



B R E E D:


Eurasian & Timber Wolf



R A N K:


Sovereign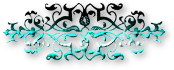 F U R:


Rich, silky, black fur. Mildly thick and long.



E Y E S:


Azure / Cyan



B U I L D:


Lean, yet very well toned for a female. Her slim figure can be deceitful when it comes to strength. Strangers often make the mistake of thinking she is delicate, girly, or too weak to do a certain job, and she will often prove them wrong. Xerenity can manage do take down a wolf a lot heavier/larger than her. Her legs are slightly long, and she has graceful features. She is rather quite tall, but not immensely.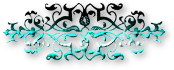 P E R S O N A L I T Y:


Independent, clever, and rather mysterious. She has her tricky ways of getting things done. When in the mood, she can tend to be sly and quite a teaser. Xerenity will most often be seen as a serious , fierce, and a peculiar type of wolf, but its not too difficult to get the fun out of her. Although, it is best if you don't get on her bad side; you will certainly regret it. She has a great deal of knowledge, and usually responds with very clever and sharp replies. This mysterious fae can still be very protective, loyal, and yet respectful, in a way. She loves a bitter-sweet competition, and is quite daring. Beyond all of this, she can be the most strict and short-tempered female. But, she has great leadership skills, she just hasn't discovered it yet. In addition, Xerenity can result to be quite jealous, she just hides it well. This mysterious female has a passion for athletics; and is quite a prodigy when it comes to speed, endurance, agility, and fighting.



H I S T O R Y:


Xerenity is the half-sister of a former alpha female, whose name was Serenity. They were separated at birth, and never knew of eachother. A tribal pack lived among the Boreal Forest, and Serenity was the one who had ruled it in the name of destiny. The pack thrived, until a tragedy occurred. The alpha male had gave up his life, and the pack slowly fell apart. Unfortunatly, nature itself was not in the pack's favor. A natural disaster took place where the pack had been living its entire life, and it crumbled the earth and forced everything to break down. Serenity, was no longer to be seen. The new legend says that she has became a spirit, and appears every full moon. The rumors say that she has fleed or become lost.
Not too long ago, Xerenity happened to be within reach of the message. She is a mysterious wanderer, who does not recognize her half-sister, but soon she will find out the ugly truth and face it, and become the new Genesis of the Boreal Forest Pack.



L I K E S:


Competitions || Traveling || Dares || Pups || Sarcasm || Night || The Moon || Winter || Teasing || Cleverness



D I S L I K E S:


Ignorants || Conceited Wolves || Getting Corrected || Summer || Accepting Authority || Liars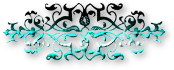 P A R E N T S:
Promise | | Mother
Zion | | Father
Adoptive Parents:
Genesis | | Adoptive Mother
Exodus | | Adoptive Father

S I B L I N G S:
Serenity | | Sister

O T H E R:
Xyla | | Niece

________________

M A T E:
N/A

C R U S H:
N/A

F R I E N D S:
- Xerenity trusts no one yet -

E N E M I E S:
- None yet -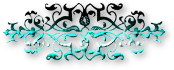 -To be edited-


Last edited by Xerenity on Sun May 19, 2013 12:29 am; edited 4 times in total